Reach your customers wherever they are!
Emails can go unread for days and phone calls can go unanswered for hours. But text messages are read almost immediately after they're sent.
In fact, about 98% of SMS messages are opened within 3 minutes after receiving them.
Core benefits
Send Automatically
Use automation to enhance customer service and boost engagement. Your customers will automatically receive SMS reminders if they haven't opened, clicked or ordered from your triggered emails, to remind them what they are missing out on.
Send Intelligently
Reach subscribers when they are most likely to buy. With our outstanding SMS automation tool, you can sit back and relax while the AI finds the best sending times for each of your subscribers. This feature is available for bulk SMS campaigns.
Send Personalized
Show subscribers you are paying attention to their shopping preferences. If emails can be personalized, so can SMS messages. Since the two of them (SMS & Emails) go hand-in-hand, they are tailored to your subscribers' shopping activity.
SMS reminders
Remind them of your products with short, yet powerful messages! Have your subscribers abandoned carts, gazed at certain products but didn't buy or simply haven't visited your e-shop in a while?
If you had already sent them emails with content matching their unique taste, but they still haven't converted, it is time to switch to SMS campaigns. They are more likely to trigger curiosity, since they are read almost immediately.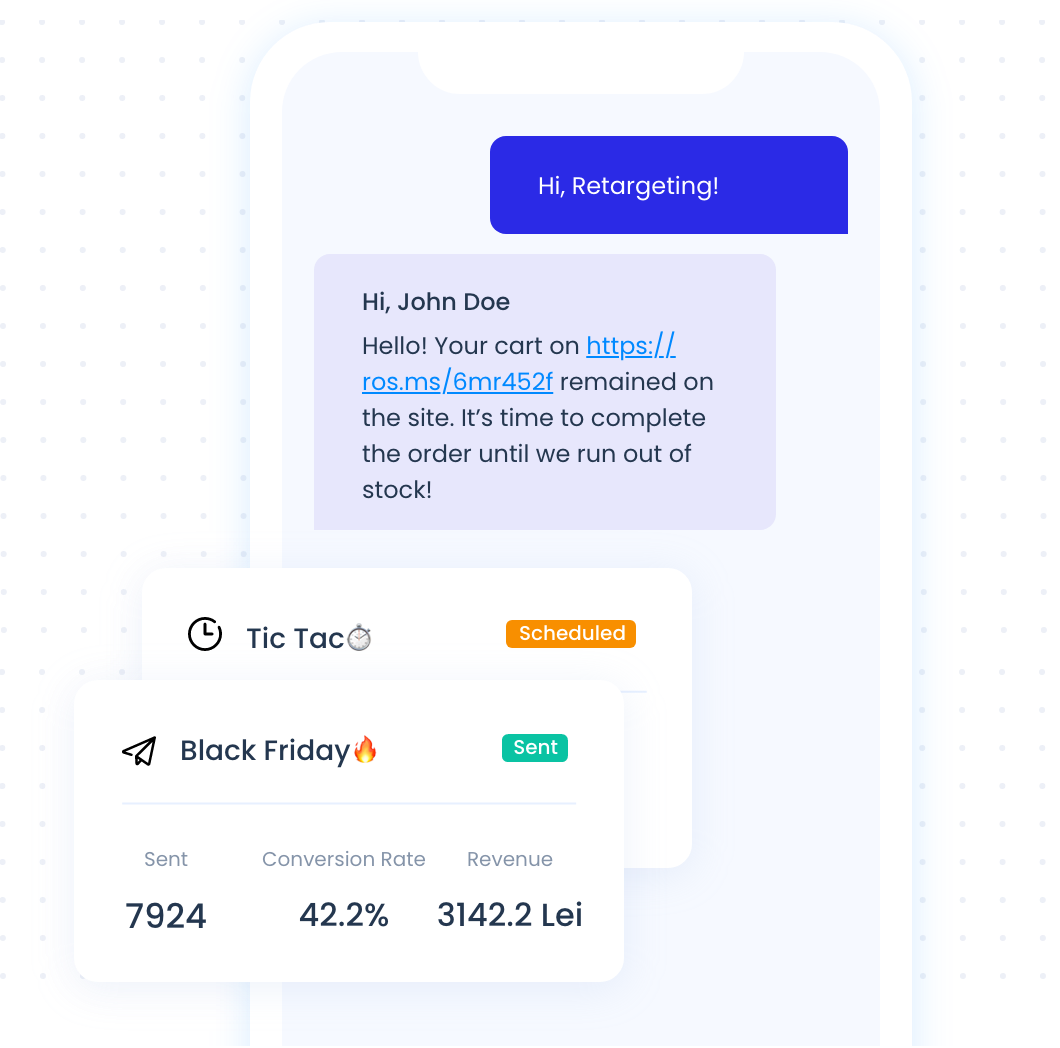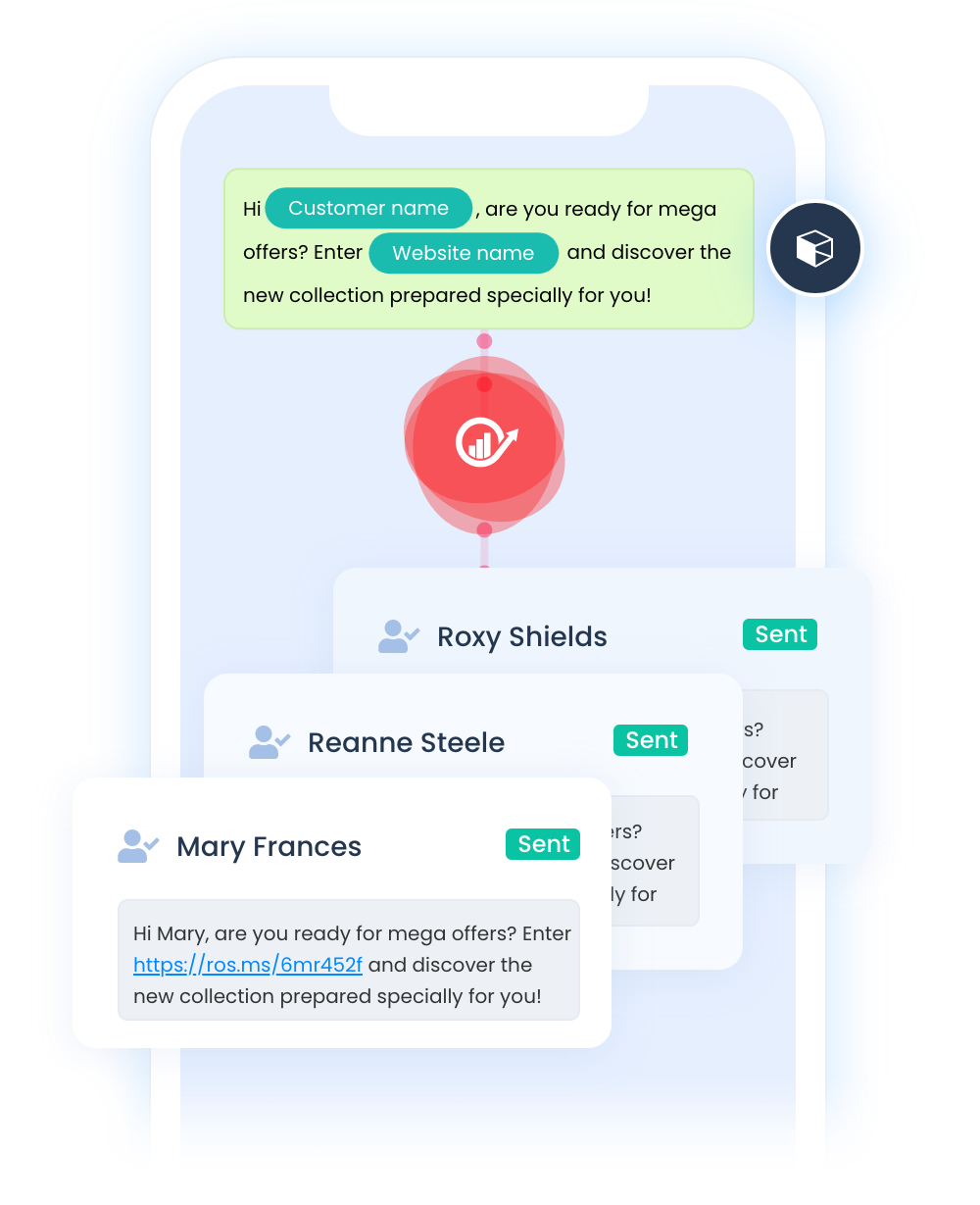 Bulk SMS
We are all obsessed with our mobile phones. Use this addiction to reach your customers more efficiently. Have you launched a new collection or added a special offer? Get the word out. How? Through bulk SMS campaigns. Reaching all your customers in an instant has never been easier.