Get fully personalized content in your smart automated newsletter
Are you ready to relax and watch visitors happily returning to you and converting? We have the perfect combo! Automated newsletters with personalized content for unique customer experiences. Because we know how much you value your clients.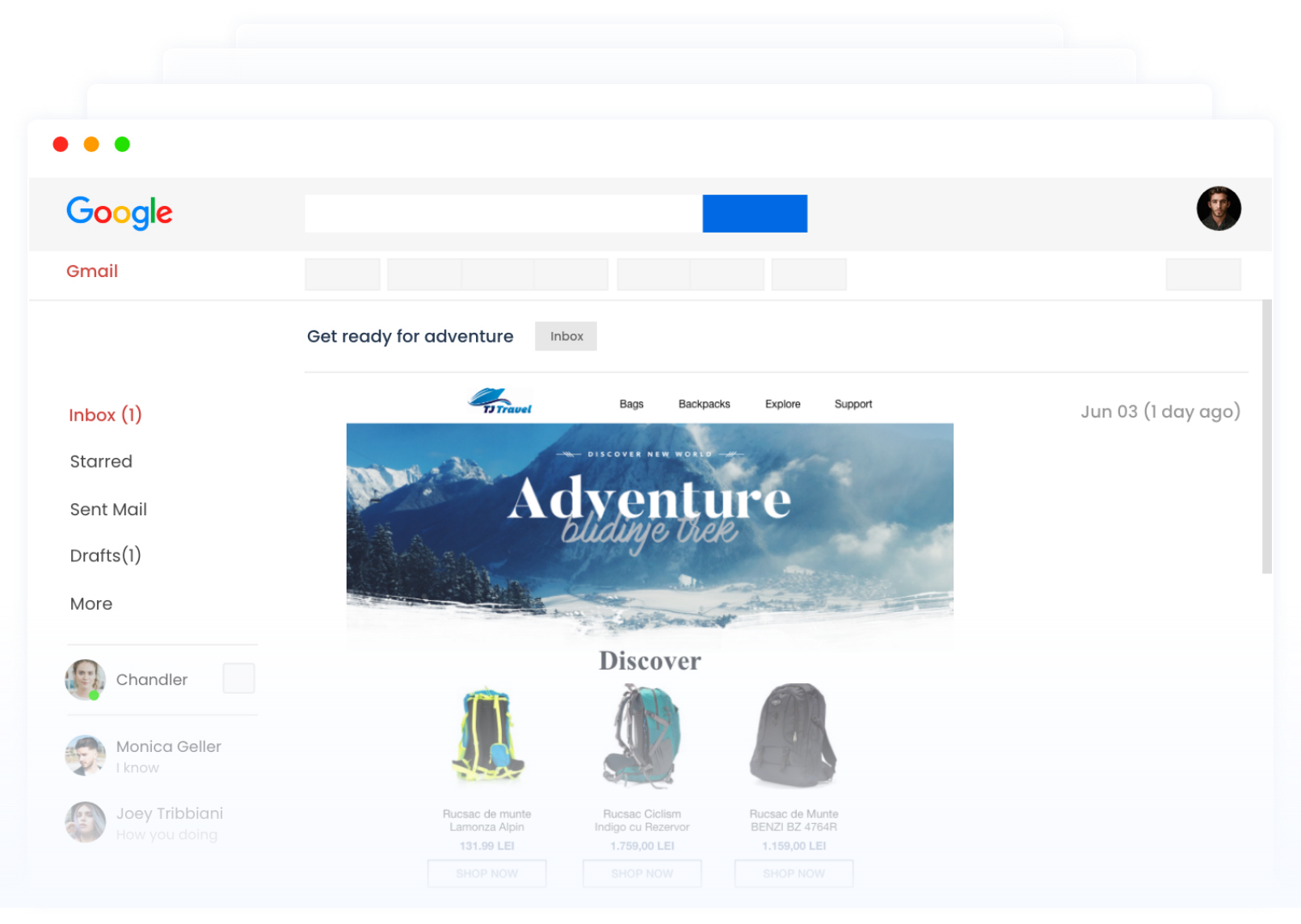 Core benefits
Make money while the marketing automation AI does all the heavy work for you
Create amazing customer experience using personalized newsletters
Retain subscribers' attention with engaging customizable templates
Schedule your sending times and reach customers when they are most likely to buy
Use our catchy auto-generated content for titles, dynamic banners, CTA's and texts
Become a top marketer quickly - no experience needed
1. Choose your audience
There are popular ways to segment your audience and our default options (e.g. buyers, non-buyers, active, inactive, etc.) are the excellent place for you to start.
As you become more comfortable with segmenting your audience, you can adjust your strategies and create your own customized audience segments.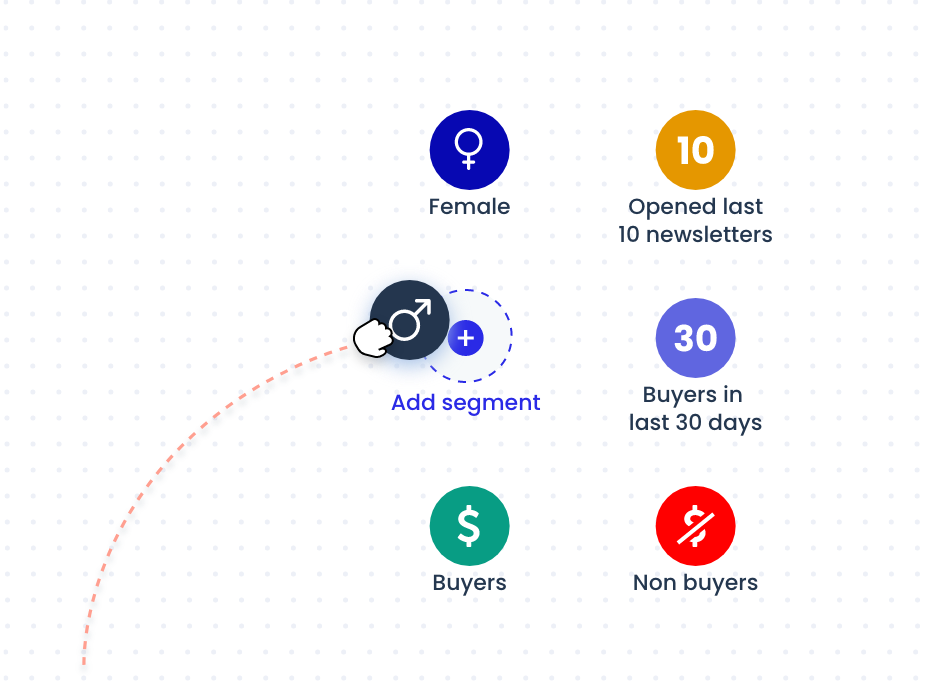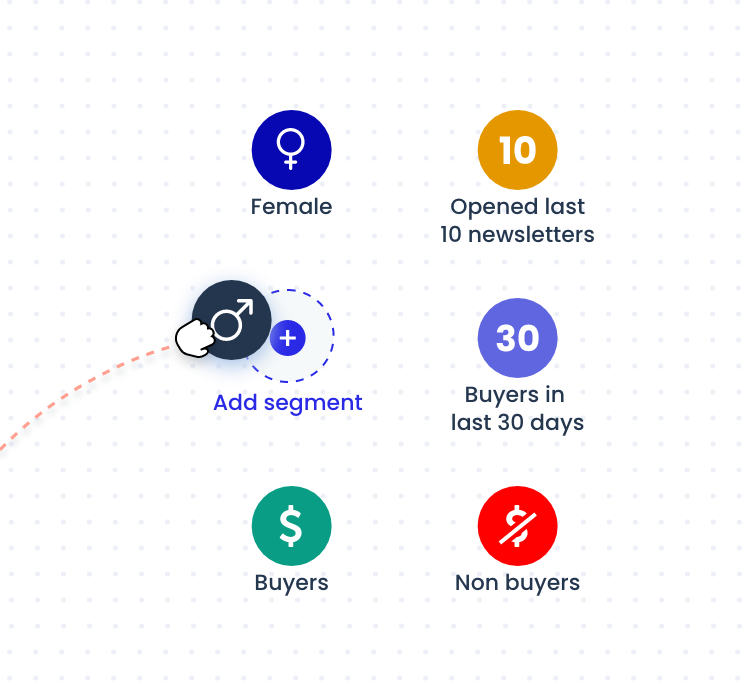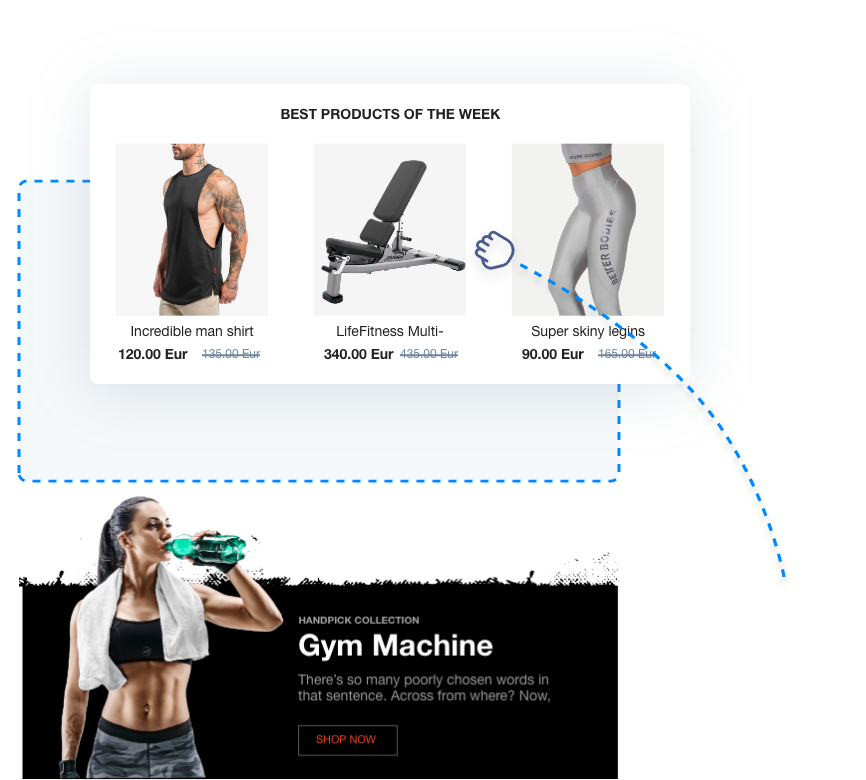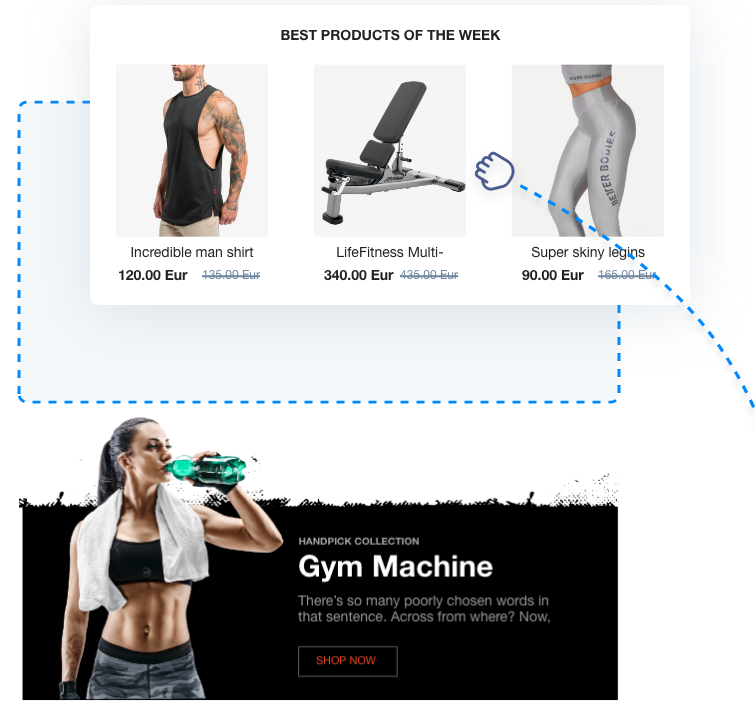 2. Personalize your newsletters
Imagine going to a store and finding all your favorite products on one shelf. With personalized newsletters you can give your customers that rewarding feeling too.
Using our smart newsletter features you can send personalized recommendations for each of your customers. Here are some of our powerful features:
Frequently bought together
3. Design your messages
There's no need to start your emails from scratch. Choose a layout that perfectly fits your message and start customising your template.
You don't need any marketing experience to become a professional. Just drag & drop all your desired features, such as text, images, videos, links, banners, etc. If you feel creative, use our new builder and design newsletters from scratch.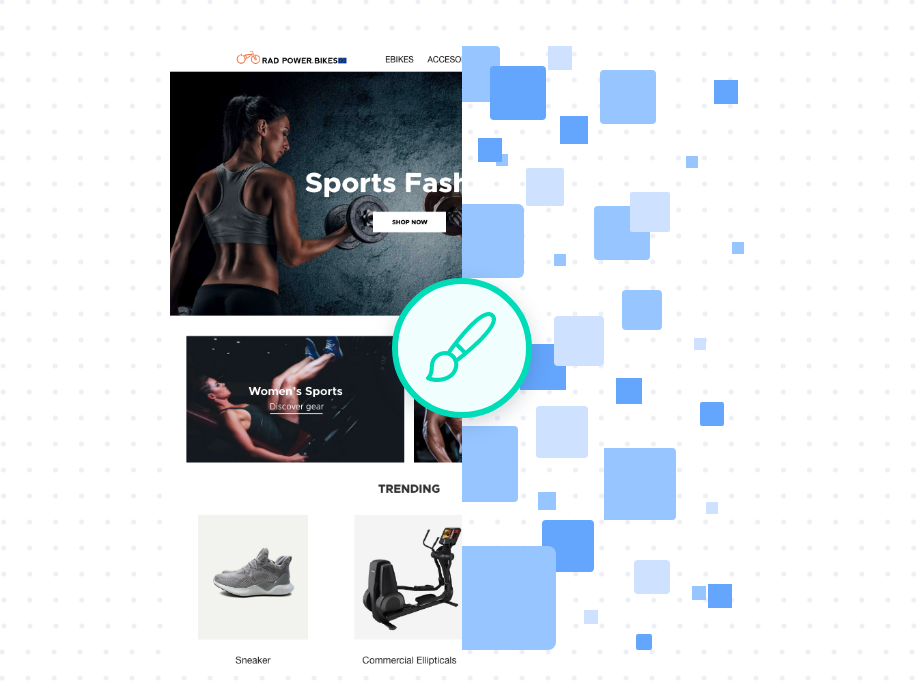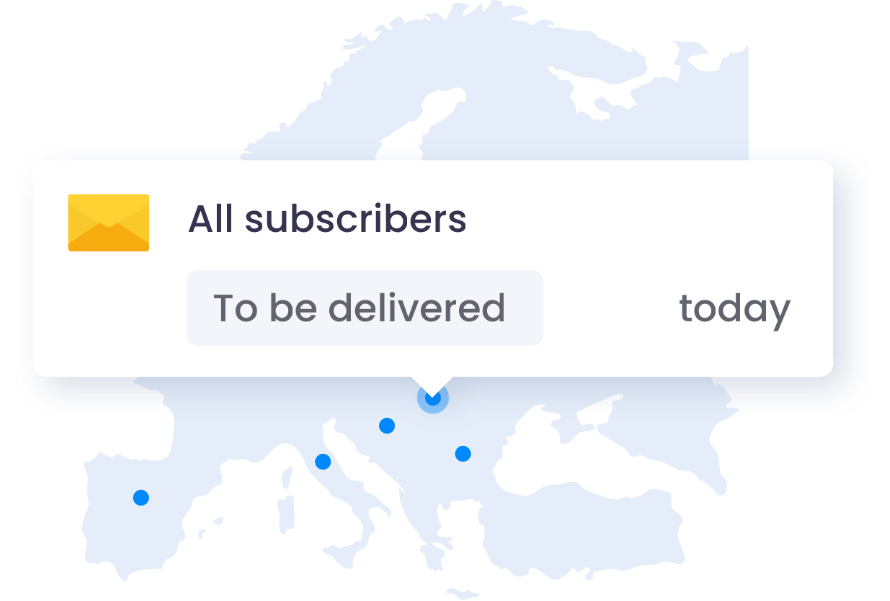 4. Send intelligently
Take A/B testing to the next level. Our AI will determine the winning combination on your behalf.
Focus on your business strategy. Your newsletter can be sent at optimal buying times for each customer, so you can maximize your results.
Did your subscribers not open your emails? Resend them. They won't even notice, since we developed predefined auto-generated subject lines & previews.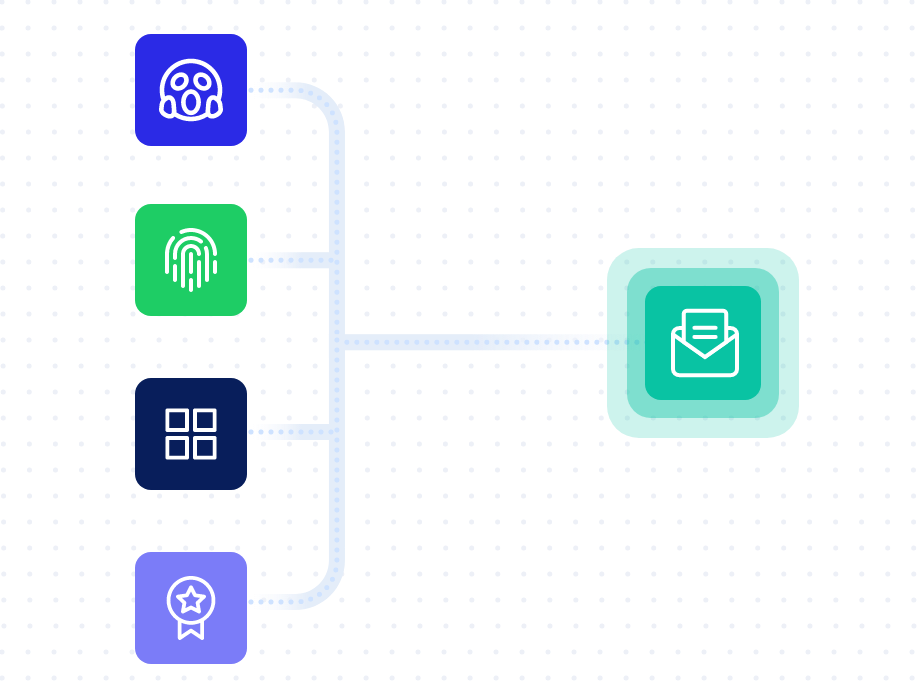 Go to the next level
Stand out from your competitors by implementing our brand new features in your newsletters, thus improving your clickthrough rate and conversion rate.
Integrate the fear of missing (FOMO)
Notify your subscribers that your bestsellers have a discount code that will last for a given period of time.
Display brand-benefits to highlight your uniqueness
Do you offer free shipping or is your customer service available 24/7? Let them know!
Bring the Instagram look & feel to your newsletter
Showcase your best performing products in an Instagram layout in order to drive more conversions.
Become more relevant
Deliver more relevant content to each of your subscribers using our brand new Recommendation Engine