Connect with your visitors while they are on-site browsing
Pop-ups act as professional salespersons. They tap visitors on their shoulders and ask if they can be of any assistance. They are effective because they eliminate distractions and provide users with last-chance offers.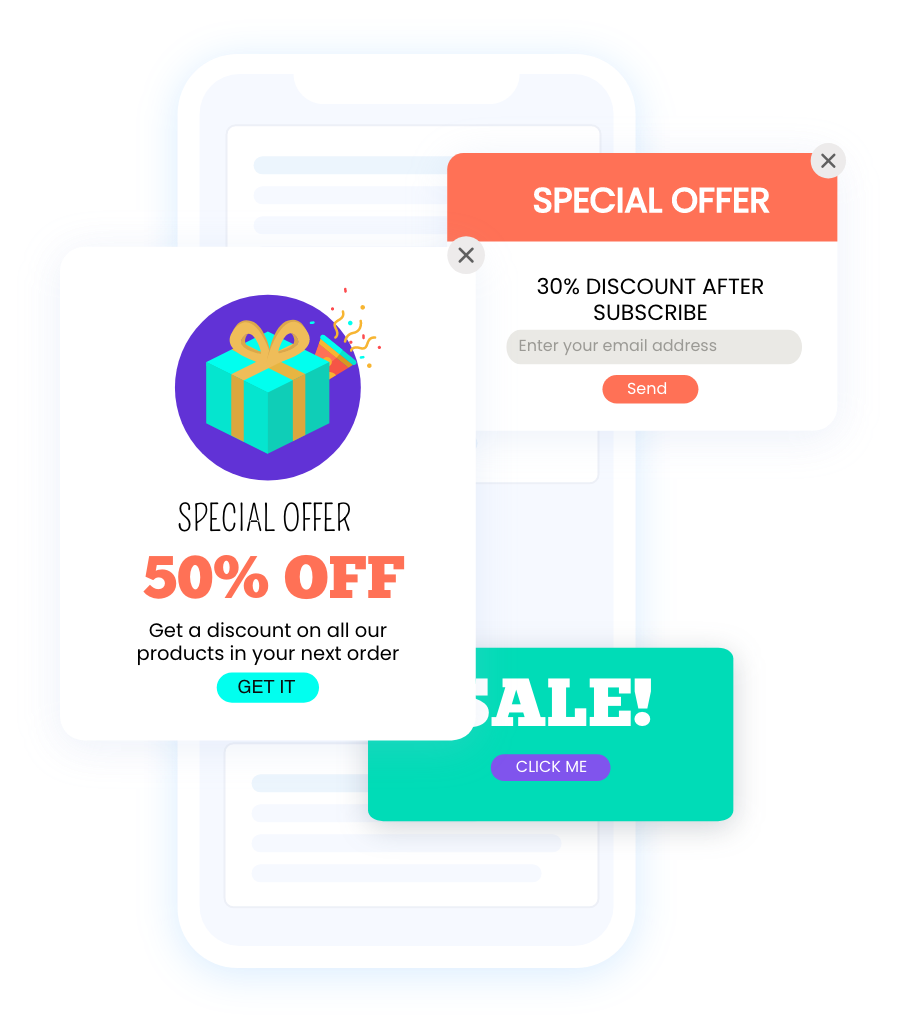 Our new Pop-up features are impossible to resist
Take advantage of our predefined templates created for all types of businesses
Highlight visitors' favorite product alongside a CTA and boost conversion rates
Save time and effort through our auto-generated content
Grab visitors attention in an instant through a fullscreen pop-up experience
Display pop-ups at optimal times to boost engagement
Use engaging pop-up effects for better user experience
Create a sense of urgency through countdown and CTA smart features
Leverage A/B testing to find what types of campaigns are best suited to your visitors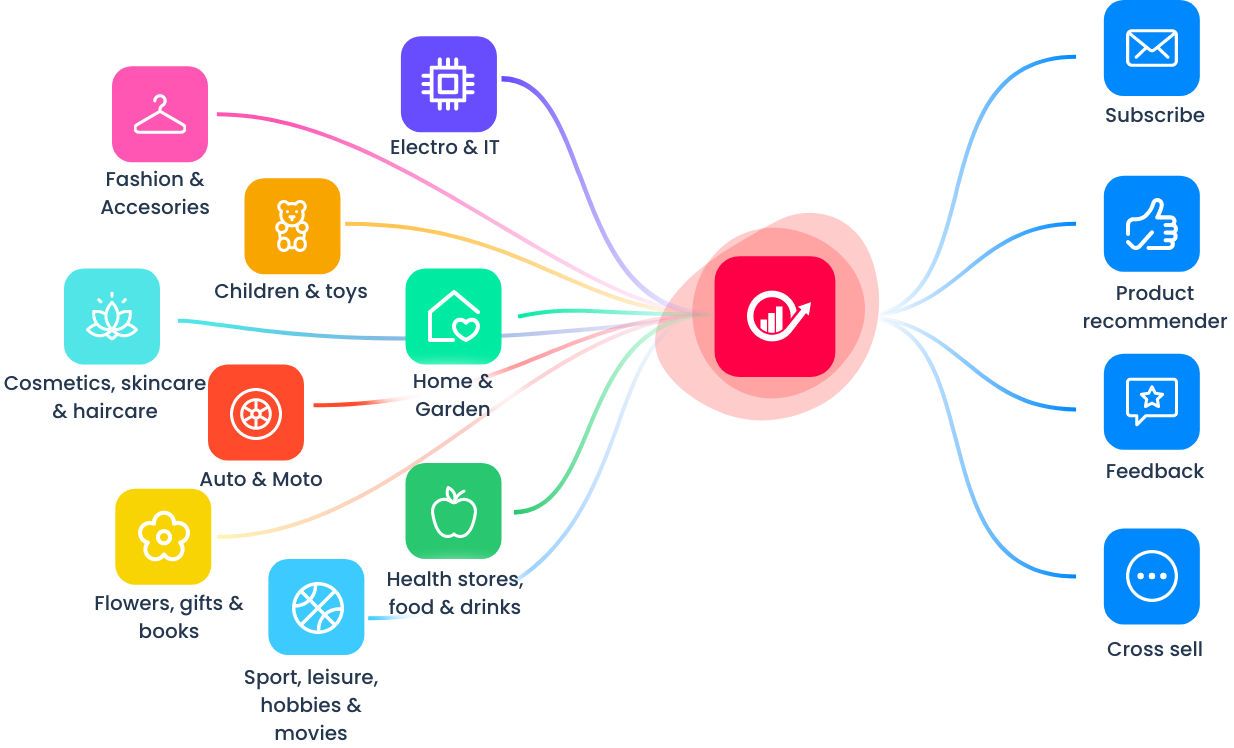 Cart Abandonment
Reduce cart abandonment and boost your sales! Trigger a behavioral pop-up as soon as your visitors attempt to exit your online store. Inspire them to finalize their order right away!
Product Recommender
If your website visitors have long gazed at one of your products but still haven't added them to cart, combat their hesitation. Display a pop-up with that particular item and give them the chance to buy what you already know they love.
Newsletter Subscription
Make visitors loyal to your brand while they are actively browsing your website. Capture their email addresses through pop-ups and start connecting with them. If they have already made a purchase, use their email for remarketing purposes.
Exit Intent
Keep them hooked a little longer! Inspire visitors to continue browsing through your online store when they attempt to exit your website. Smart technology will track their movements and trigger a pop-up when the cursor moves towards the exit button.
Cross Sell
Become your customers' personal assistant! Tell them what they want before they even become aware. You will automatically enhance user experience and boost your AOV (Average Order Value).
Feedback
Tell visitors you value their opinion and increase the chances of them returning to your e-shop. If your Net Promoter Score is high, so is your brand reputation.
Wheel of Fortune
Tempt visitors with special prizes to make them subscribe to your newsletter. More precisely, give them that rewarding feeling of achieving something great in exchange for a small price - their email address.