To push or not to push!
Connect with customers even better! Our smart push notifications are highly targeted and personalized for each visitor. Use this powerful marketing tool to significantly boost conversions.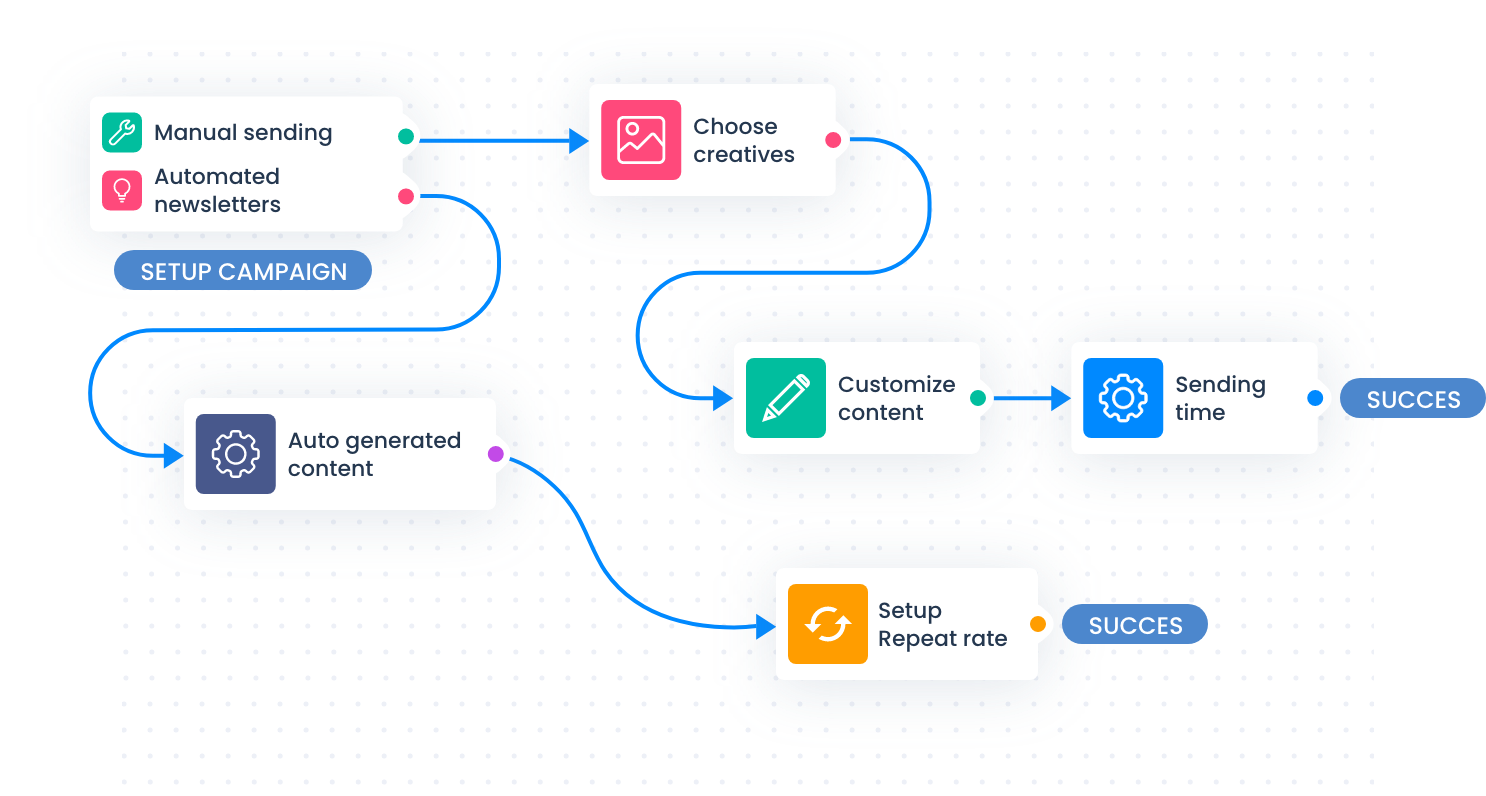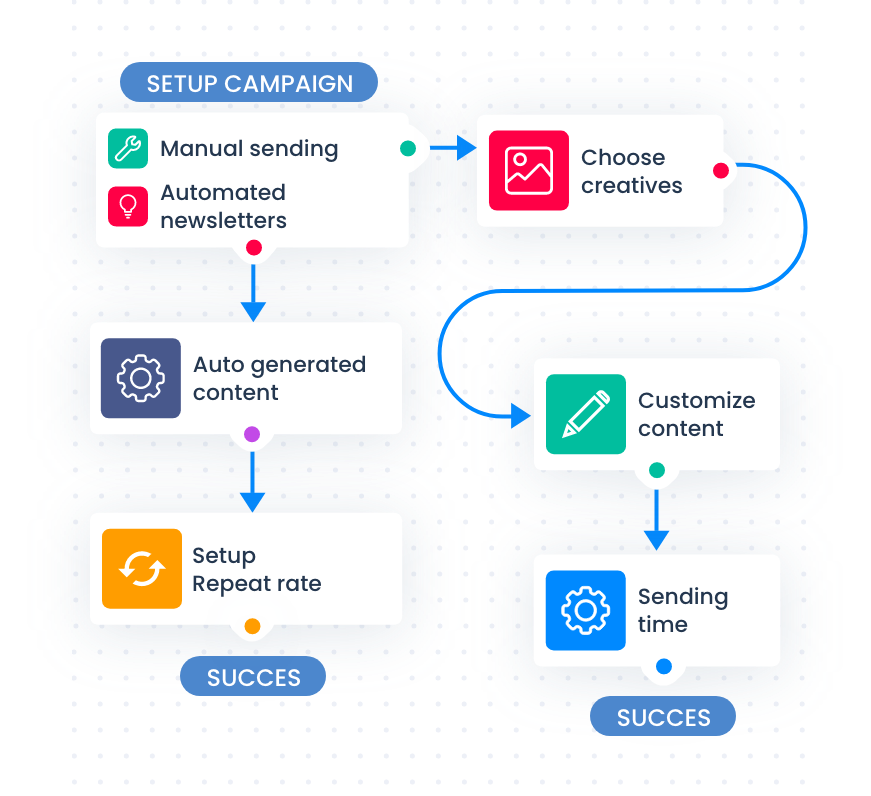 Core benefits
Leverage machine learning to automatically send your messages at optimal times
Our smart push notifications are available on all mobile devices and popular browsers
Increase engagement and sales through our auto-generated content
Enhance your creatives with dozens of frames for different sales events
See what's possible with our Push Notifications
Send Intelligently
Our machine learning tracks consumer behaviour and geolocation to determine optimal sending times. Save effort and valuable time, by leaving automation in charge of your campaigns.
Leverage Personalization
Personalize messages and run targeted cross-channel campaigns to connect with customers. Use Segmentation and win them over with Dynamic Content that matches their preferences.
Smart Content Marketing
You don't need any experience to become a top marketer. Focus on your business plan and let our predefined auto-generated content win over your customers.
Cross-Platform Presence
Make customers come back to you. With our AI-powered push notifications you can successfully engage with users both on desktop & mobile, on most popular browsers and platforms.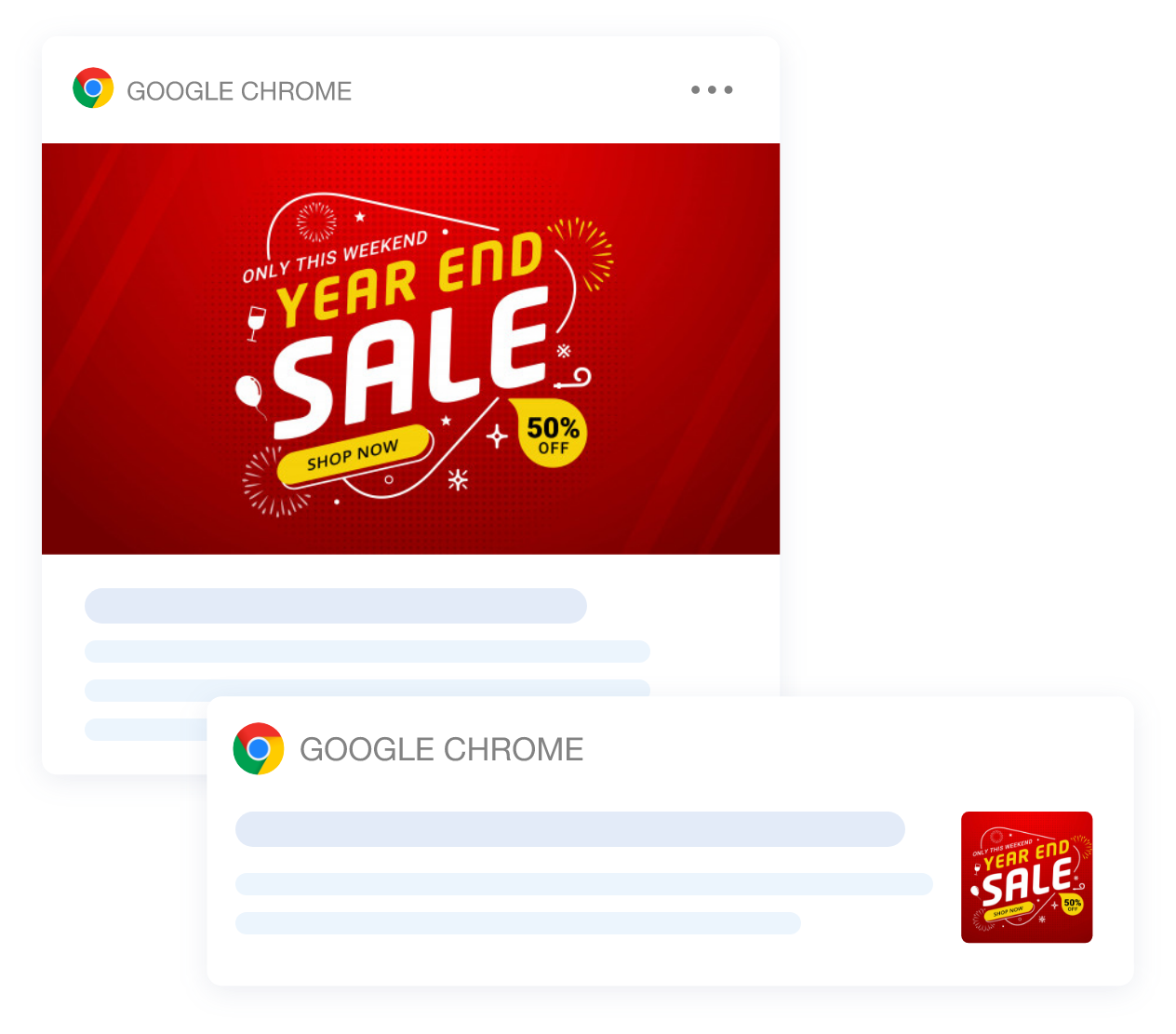 Stimulate user engagement